Whitewater Middle School Band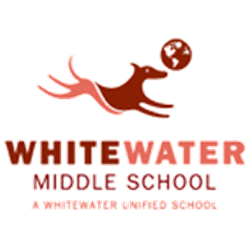 These are items that are required or recommended by Ms. Elliott.
If you are planning on renting from us, these products are available to purchase during the online rental process.
We deliver to your area every Friday. Please place your order by noon on Thursday for Friday delivery.
Mouthpiece Cleansing Spray - 70% Alcohol

Mi-T-Mist is a topical antimicrobial designed to cleanse the mouthpiece and provide a refreshing agent that will remove residue build-up from the instrument. Easy to use: apply the fine mist spray to mouthpiece and let evaporate (about 45 seconds). To freshen and clean the inside of the instrument, spray liberally into the instrument & immediately swab. Mi-T-Mist evaporates quickly and assists in eliminating moisture.

Percussion (Bell) Kit w/ Pad and Backpack - Majestic

Also available to rent starting at $21 / month.
These lower weight percussion kits are rugged and durable, and feature a high-quality 2.5 octave keyboard, an 8" tunable practice pad, stand, mallets, sticks, and a backpack-style carrying bag for easy transport.

Saxophone Neck Cleaner

An additional cleaning swab specifically for the inside of the saxophone's neck. Fits all saxophones.


Trombone Slide Lubricant

Included Free With A Trombone Rental - For Main Handslide (Not the same as Tuning Slide Grease - Schilke)


Valve Oil - Holton

For All Piston Valves - Trumpet, Cornet, Baritone/Euphonium, Tuba
Included Free With A Brasswind Rental