Oregon HS Band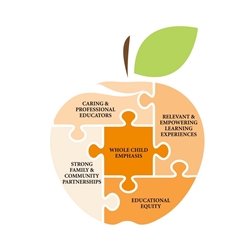 These are items that are required or recommended by Mrs. Jaeger.
If you are planning on renting from us, these products are available to purchase during the online rental process.
All rentals and purchases will be delivered to Mrs. Jaeger at your school.
We deliver to Oregon every Thursday.
Please email us here with any questions.
Thank you for your business!
Clarinet Care Kit - Yamaha

Features:

The Yamaha Clarinet Maintenance Kit contains:

Cork Grease,

Tone Hole Cleaners,

Pad Cleaning Paper,

Cleaning Swab,

Mouthpiece Brush,

Polishing Cloth,

Care & Maintenance Manual.

| | |
| --- | --- |
| Model: | YACCLKIT |
| Manufacturer: | Yamaha |

Flute Care Kit - Yamaha

Features:

This Flute maintenance kit contains: Tone Hole Cleaners, Pad Cleaning Paper, Cleaning Gauze, Polishing Cloth, Silver Polishing Cloth, Care & Maintenance Manual.

| | |
| --- | --- |
| Model: | YACFLKIT |
| Manufacturer: | Yamaha |

French Horn Care Kit - Yamaha

Features:

The Yamaha Horn Maintenance Kit contains: Rotor Oil, Lever Oil, Slide Grease, Flexible Cleaning "Snake", Mouthpiece Brush, Polishing Cloth, Care & Maintenance Manual.

| | |
| --- | --- |
| Model: | YACHRKIT |
| Manufacturer: | Yamaha |

Low Brass Piston Care Kit - Baritone / Euphonium / Tuba - Yamaha

Features:

For all low brass instruments with piston valves - Baritone / Euphonium, Mellophone, Tuba.
The Yamaha Low Brass Piston Maintenance Kit contains: Valve Oil, Slide Grease, Flexibile Cleaning "Snake", Valve Casing Brush, Mouthpiece Brush, Polishing Cloth, Care & Maintenance Manual.

| | |
| --- | --- |
| Model: | YACLBPKIT |
| Manufacturer: | Yamaha |

Oboe Care Kit - Yamaha

Features:

The Yamaha Oboe Maintenance Kit contains: Cork Grease, Tone Hole Cleaners, Pad Cleaning Paper, Cleaning Swab, Polishing Cloth, Care & Maintenance Manual.

| | |
| --- | --- |
| Model: | YACOBKIT |
| Manufacturer: | Yamaha |

Saxophone Care Kit - Yamaha

Features:

For All Saxophones
The Yamaha Saxophone Maintenance Kit contains: Cork Grease, Tone Hole Cleaners, Pad Cleaning Paper, Cleaning Swab, Mouthpiece Brush, Polishing Cloth, Care & Maintenance Manual.

| | |
| --- | --- |
| Model: | YACSAXKIT |
| Manufacturer: | Yamaha |

Saxophone Cleaning Swab

Included Free With A Saxophone Rental
For cleaning the inside of the body of a saxophone. For all saxophones.


Trombone Care Kit - Yamaha

Features:

The Yamaha Trombone Maintenance Kit contains: Tuning Slide Grease, Trombone Slide Lubricant, Flexible Cleaning "Snake", Mouthpiece Brush, Polishing Cloth, Care & Maintenance Manual.

| | |
| --- | --- |
| Model: | YACSLKIT |
| Manufacturer: | Yamaha |

Trumpet Care Kit - Yamaha

Features:

The Yamaha Trumpet Maintenance Kit contains: Valve Oil, Slide Grease, Flexible Cleaning "Snake", Valve Casing Brush, Mouthpiece Brush, Polishing Cloth, Care & Maintenance Manual.

| | |
| --- | --- |
| Model: | YACTRKIT |
| Manufacturer: | Yamaha |

Valve Oil - Holton

For All Piston Valves - Trumpet, Cornet, Baritone/Euphonium, Tuba
Included Free With A Brasswind Rental